Plumbing Experts in Gainesville
Bill Worley Plumbing in Gainesville offers several services for residential, commercial, and industrial properties in the area. Whether you need a minor repair or installation of several new plumbing fixtures and pipes, we have the expertise and equipment to complete the job.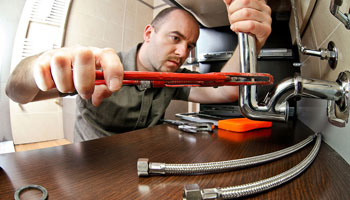 Additions
We know that building an addition to your home often requires modifications or additions to your plumbing system. Our residential plumbing department specializes in configuring new plumbing systems for home additions, including custom homes with three or more bathrooms. Our team will review the floorplans of the addition you are building to determine what plumbing fixtures, pipes, and supplies are needed for the new space.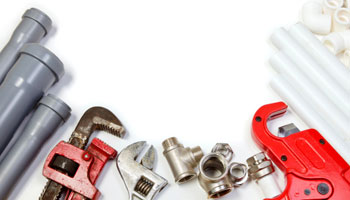 Commercial Equipment & Services
Our commercial plumbing department provides all types of commercial equipment installation. This includes commercial sinks, faucets, indoor and outdoor fountain components, restroom accessories, drains, emergency equipment, drain pumps, urinal fixtures and parts, toilets, valves, and any type of fittings and connectors. We also carry a number of commercial plumbing tools, including cleanout plug wrenches, gas test kits, leak repair clamps, access panels, test balls or balloons, and more. Bill Worley Plumbing provides any type of commercial plumbing service, including unclogging drains, leak repair, burst pipe repair or replacement, pipe lining, camera inspections, and more. From minor plumbing upgrades to urgent plumbing repairs, our team is available to meet your needs and get the water flowing smoothly again.
Drain Cleaning and Repair
Our Gaineville plumbers also provide drain cleaning and repair for commercial and residential properties. We use high-pressure water jetting to clear away debris from storm drains and other areas of your sewer. During a heavy rainstorm, we provide emergency flooding assistance to prevent water damage. We also clear blockages from any commercial sewer drain by removing grease, mineral deposits, and surrounding tree roots. Our drain cleaning services also include unclogging your bathroom sink and floor drains.
Sewer Cleaning
We provide sewer cleaning services as well to remove any debris or blockages. This is completed through hydro-jetting, using equipment designed by Bill Worley himself. Our in-house sewer camera services can detect and locate the areas that need to be repaired. We will go over these camera findings with you in detail, following up with an estimate for the repairs you need. Our technicians will resolve and prevent backups, root invasion, contaminated water, and any other problem you have with your sewer quickly and efficiently. We also provide sewer line replacements from 4" and up.
Tankless Water Heater Installation
Our plumbing teams specializes in tankless water heater installation. Tankless water heaters are more energy efficient as they heat water only as needed. As soon as you turn your tap on, this water heater supplies continuous hot water. These units also require less space because they can be mounted on a wall. However, larger gas lines, specialized vents, and additional electrical circuits are required, which increases the cost of installation. Over time, you can save up to 30% on your gas and water bill, making tankless water heaters well worth the investment. They last up to 20 years. Our experienced technicians will help you choose the unit that will work best for your home's size and average daily water usage.
Water Heater Repair
We also repair any type of water heater, including conventional, tankless, hybrid heat pump, and solar water heater systems. If your water is taking too long to warm up, you're running out of hot water quickly, or you have no hot water at all, call Bill Worley Plumbing. We will uncover the cause of the problem and provide you with an accurate estimate. We have the tools and expertise to complete any minor or major repair. If replacing your water heater would be more economical, we will let you know and can help you find a water heater unit that will meet the needs of your home.
Remodeling
Bill Worley Plumbing also works with remodeling projects to install all the pipes, water lines, and fixtures you need. This includes kitchen sinks, garbage disposals, and dishwasher hookups for kitchen remodeling projects, as well as new toilets, sinks, showers, tubs, faucets, and more for bathroom remodeling. Our team will work with you and any other remodeling contractor to coordinate our plumbing services with other construction work, ensuring everything gets done on time and on budget.
Contact our Gainesville area plumbing service today to schedule your appointment.